Engage in Special Opportunities
Scroll for one free and two ebooks on sale this month.
Senior year wasn't supposed to be like this...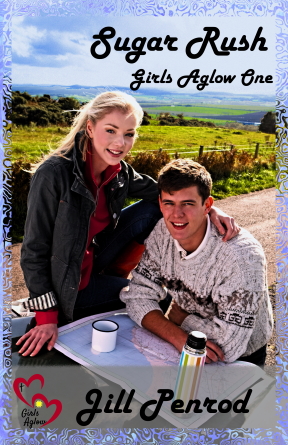 Junior year had been a bust. Holly had a new chronic illness, her parents split, and her mom moved her to a new state. Since she home schools, she figures she'll stay at home senior year and come out again for college.
Nope. Mom insists she try the local youth group. She is welcomed by one Jason Birch, a handsome baseball player who asks too many questions and disrupts her plans not to speak to the world until graduation. Somehow she ends up at all kinds of crazy youth events, and at every one Jason is there, being charming, being secretive, being human. Seems popularity and a good throwing arm don't really fix a broken life.
Together they struggle with their own issues as well as those of the other. Will Holly figure out this new life, facing death on a daily basis? Will Jason's family issues ruin his chances for the future he's dreamed of? God has the answers, but this time he's making them work for it, and it might just take every second of senior year to get them ready for their future.
One fateful day changes everything for Christianna Habersham, daughter of a wealthy jewelry guilder. After an attack leaves her unconscious and injured at the side of the road, an exiled gypsy man finds and cares for her, then leaves her in her provincial Boreal town on his quest to find his place in the world.
TrueGod, though, sees fit to put the pair together, and they are wed with no real knowledge of one another or the worlds in which each was raised. Christi fights to tame the wandering gypsy, and Marcus fights to learn about the heart of a woman, and it becomes all too easy to drift apart for the sake of peace. Eventually they must learn to put each other and their love for TrueGod above all else, or they will lose something they love and themselves in the process.
Her world is black and white. God sends her the king of the gray.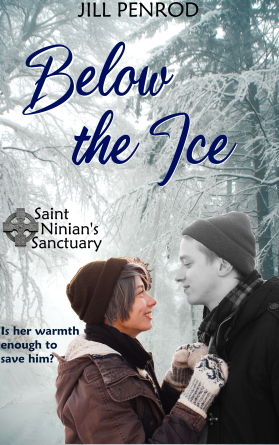 Trevor is the son of a Sanctuary staff family who shows up unannounced and discovers his parents have never told anyone on the island of his existence. Having fought the justice system and lost, Trevor is broken and exhausted and hasn't the strength to put together a new life anywhere else, but when the retreat center staff catches wind of the lies that define his past, they don't want him, either. The worst heartbreak is that his family believes the lies as much as anyone.
Yvonne works in the retreat center kitchen, and she's content there. With her sunny disposition and ability to be content with the mundane, she thinks her life will be good and remain good until the end of her days. Rarely does she get involved with guests, believing feeding them is enough. For the lady who believes good always comes from good, meeting Trevor, for whom life seems cruelly unfair, rocks her core beliefs.
Yvonne may not understand how Trevor's life fell apart, but her heart knows this man needs help and gentleness. Stepping out of her black and white world and into Trevor's life of gray is the most difficult thing she's ever done, and she isn't sure it's what God wants from her. At the heart of her struggles are questions of who God is and what he expects from her, and those questions shake her very foundations.
Join Yvonne in the battle for Trevor's heart and soul, a battle that will change the lives of everyone he touches. St. Ninian's Sanctuary series, small-town contemporary Christian romance with a mysterious island twist.