Engage in Friendship and Love
Christian college/new adult fiction
Adventure, romance, danger… Eleven guys with eleven stories of friendship, faith, and those first steps into adulthood.  Click covers for more information.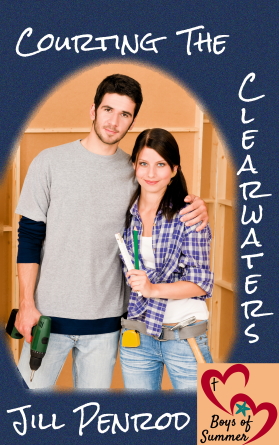 Blaming himself for the death of his father, college junior Shawn Carpenter is all about taking care of his family, working hard, and paying penance. Friendship and romance? Not for him, not while his family pays for the sins of his past. He has to make up for everything he lost them.        
Then a stranger introduces him to God and invites him to join a college youth group, and his world turns upside down.  He barely remembers this stuff—friendship, laughter, conversation? It's wild. And then there's the boss's daughter, completely unobtainable, but wow. She makes a guy dream, and he's pretty much forgotten how to do that, too.
But with all the people in his life comes disclosure. Secrets get exposed. Reality steps in, and his reality isn't pretty. What if they all find out the truth about Shawn Carpenter? Is it worth the risk? He thought God had a great plan for his life, but some days it feels like he's just been set up for disaster.
He just wanted to ride some horses...
His parents are imploding, and he's feeling the blame. What better way to escape the mess than to join his uncle in Mexico for a summer leading horse rides for children? College junior Matt Tucker is looking forward to a little sun, a lot of horses, and an excuse to leave the country before the parental fireworks.
Somehow Matt never counted on teammates. The brooding guy? The angry girl? It was all so cliché, so high school, so human. Matt doesn't want human right now. He wants to hide. He sure doesn't want to share bucket baths and midnight secrets with strangers. What if they discover his own secrets? What if they discover he's not exactly the fun-loving Matt he wants them to see?
And then there's the God part. Once that meant something, but now it's just about guilt and failure. One of his team wants to become a missionary. Can that be more awkward, since he isn't sure he wants to think about God at all? What did Matt get himself into, anyway?
The summer might heal him. The summer might kill him. Whatever happens, the Matt Tucker who got on a plane in June won't be the same guy who gets off in August. And to think he just wanted to ride a few horses…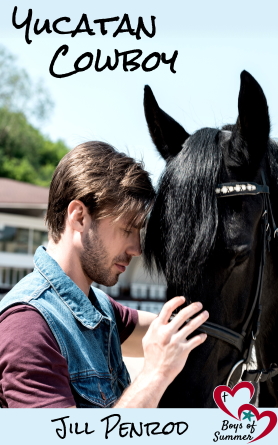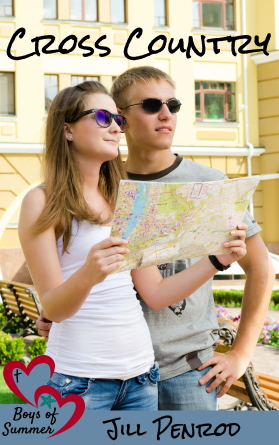 He's on a journey of healing
Since his mother's death four years ago, Eric Van der Haas has spent two weeks with his brother Aaron. The guy is a stranger—an angry stranger—and yet Eric finds himself delivering an RV across the country with said brother. Let the fighting begin.
And then there's his brooding young cousin, who has somehow become his dad's ward for a few months. She might be a beauty, but she's also a bear. Finally throw in his best friend Samantha, who is always cheerful and really gets in the way of a bad mood. Those two can drive a person crazy, although they might kill one another in the back of the RV before the trip ends.
Mostly there are miles of regrets and questions and heartache, stretching across an entire country and half a decade. If God wants the Van der Haas family to heal, this is the place to do it. Or maybe it's time for the family to separate for good. It's a toss-up which it will be, and Eric isn't sure which outcome he's rooting for. Mostly he just wants this ridiculous summer to end.
Everyone trusted Tom except for Tom himself
When he asked his best friend and his cousin to be his new college roommates, Tom Van der Haas thought he was pretty clever. What could go wrong? Rooming with friends had to be easier than living with strangers.
Well, apparently friendly roommates fight sometimes. They make messes and dig into painful pasts and expose failures and simply make a guy feel as human as he really is.
But sometimes they light up the path to self-discovery, and they lead a guy to places he needs to go but was always afraid to venture. Sometimes they make a guy feel like a superhero and not a disaster.
Along the way, they might melt down, get kidnapped, or run away from home. Tom has a few lessons to learn about trusting God, who he is, and what role he plays in the life of these friends, and lessons are never easy.
Maybe it's not too late to get some strangers for roommates.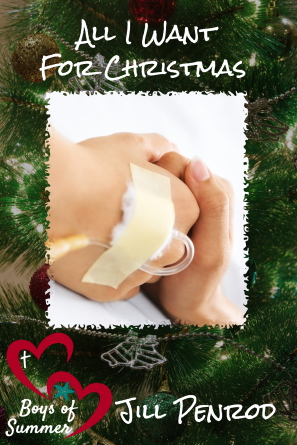 This Christmas, nobody got what he wanted
It was Christmas, for crying out loud. When Matt Tucker decided to spend the holiday at his roommate Tom's house instead of braving the Colorado mountains in the winter, he expected hot chocolate and tree decorating and time to binge on old TV shows. Regular holiday stuff, only at Tom's house and not his own.
But Tom seems to have a few things going on. Tom's ex-fiancée is in town. Tom has an enemy, believe it or not. Tom, the guy everyone loves, the most down-to-earth, would-never-have-an-enemy-in-a-million-years kind of guy. But there it is. And in the middle of that, why not have some girlfriend trouble? Yep, Matt's girlfriend's family is having a little freak out to make the holidays complete. Like Tom's mess isn't enough to fill his days.
It gets real, though, when the whole show moves to the hospital. The holidays are not the time to say goodbye to a friend, especially a friend he's barely gotten to know. It's unfair, and it hurts, and he doesn't know how to get through it. Everyone talks about God, but does God visit the ICU on Christmas morning? Matt isn't sure he wants the answer to that question.
Like his summer, which changed his life and brought him all these crazy friends, the holidays will also change Matt. Growing up and growing as a Christian isn't easy. But what else is a guy supposed to do?
Sand, sun, and a whole lot of trouble
Seth Roberts' summer in Mexico was a dream come true. He found friends, got a girl, and decided mission work was his future. Seth's following spring in Mexico was a nightmare and made him question everything in his life. And yet, in the midst of his identity meltdown, somehow he agreed to help a friend host a spring break gathering of teenage girls at his cousin's beach house. What?
Yep, he finds himself on the beach in a house filled with giggling girls. His friend Tom Van der Haas is in a haze, smitten by a new lady friend. His best friends Shawn and Jenny are here, and they're having a marital crisis. This is spring break with a dark twist, to be sure, and everyone who might help him seems to have his or her own problems.
Through it all, God is calling, and Seth keeps slamming the door. He doesn't want to go there. He doesn't care if everyone here wants his advice and his friendship. They don't know how big a fraud he is. He just needs to get away and catch his breath and not care so much. Caring is amazingly painful, and he's finished with it.
But maybe the rest of the world isn't finished with him.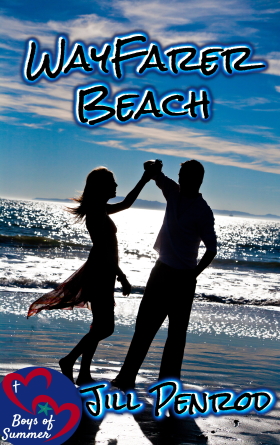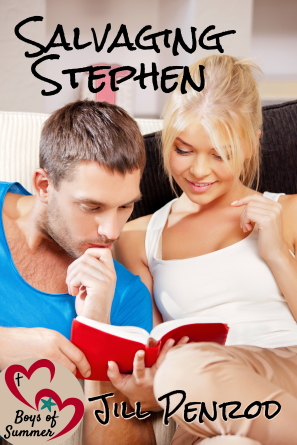 Everyone wants to fix Stephen
First he lived with the world's worst family. Then he spent some time homeless on a beach. Not so bad, really. If you gotta be homeless, the beach is pretty sweet. Now Stephen Valentino finds himself living in an apartment with these Christian guys. Like, super nice, spooky friendly, way too cheerful Christian guys.
He wants to succeed. They seem to have this God thing going on, and he likes that. What's not to like, right, about love and divine help? But he hasn't told them everything, and that's a problem. He finds a girl, which is a total surprise for a guy a few weeks post-homelessness, and she's awesome. Except she's hiding and seems to want to fix him. She needs to get in line. Everyone wants to fix him.
If his secrets get out and his family shows up, he has no Plan B, and the truth is closing in. Should he run? Fight? Give up? Where do God and creepy friends and a difficult girl fit into the mess of Stephen's life? Why is normal so difficult? Stephen has to decide how to answer those questions and more as he tries to put together a life and leave the messy Stephen behind.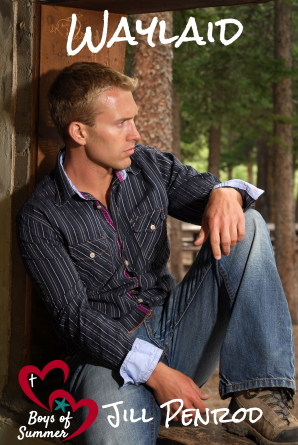 In a perfect world, Kee would only talk to horses
Cherokee Jones loved his job. He worked on a horse farm, lived in a little cabin on site, and didn't have to deal with people. He had the life. Yes, he was reeling over a few losses, like college and his best friend, but the job made the losses bearable. Then one Matt Tucker appears on the scene. The guy oozes niceness, rides horses like a jockey, and he has this brilliant idea for a summer horse camp for kids. He was too good to be true, and Kee couldn't stand the guy.
The whole thing was a nightmare, and when Kee breaks his foot at the camp, the nightmare deepens, because Matt kidnaps him from the hospital. Yep, forces him into his car, takes him home to his super nice roommates, and pampers him. It was all people all the time, and Kee wasn't sure he could handle it.
Except after a while, it didn't hurt so much. Then it reminded him of how life used to be, when he didn't crave isolation. That was a dangerous way of thinking, because Kee couldn't get close to people. He couldn't let that happen again. Isolation was safer for everyone, just he and God out in a cabin alone. Only it seemed God had changed the rules of the game, and now the past was in his face, and Matt Tucker was in his hair, and some ridiculous girl wanted to talk to him all the time, while he just wanted to escape back to the good life where all that mattered was the job.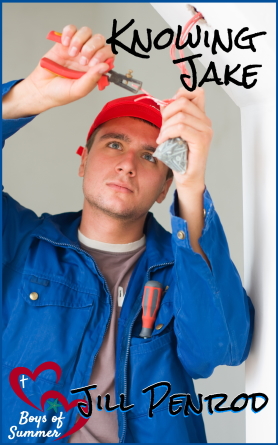 Everyone knew Jake Branigan. He was the pastor's kid. His entire life had been fodder for lessons from the pulpit, and he was okay with that. He didn't have any secrets to hide, and he had a lot of respect for his dad's job.
Except his dad had screwed up, and suddenly his fishbowl existence wasn't a great place to be. He had a new life, new friends, and yet he'd lost his identity. What was the pastor's kid when his dad was no longer the pastor? How did a guy come to grips with his hero falling splat and taking down his whole family with him? Where did family obligations end and his own life begin?
Turned out God had a lot of answers to those questions, but first Jake had to have the sense to ask them. Sense had never been his forte, but maybe that was the big lesson, how to stand alone and then let people in to help him get to know the real Jake Branigan. Maybe he was worth knowing all on his own.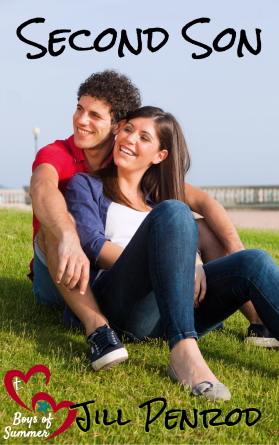 It's hard to be the little brother
Tony's big brother is Shawn Carpenter. Shawn builds houses for low income families, and in local Christian circles he's a rock star. Having a rock star for a big brother is exhausting, and high school student Tony is tired of living in his brother's shadow. Tony wants to be his own person, but honestly, he's not doing that well as his own person. His family loves him but forgets he exists, and the way he's messing up his life, that might not be such a bad thing.
The new girl who moves in across the street knows he exists, but she has a few issues that are making both of them crazy.  And his best friend knows he exists and uses that knowledge to get Tony into trouble that could shoot down his plans for senior year and college and the rest of his life, so maybe in that relationship he would rather be forgotten.
Through the events surrounding a wedding, he will learn that it's possible for him to climb out of Shawn's shadow and be the man God wants him to be, and that's more important than simply existing in anyone else's eyes.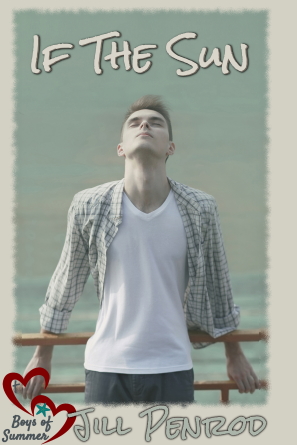 Nothing is scarier than caring
It was no fun when Marley's mom's boyfriend attacked him. It was even less fun when his mom put him on a bus across the country to stay with his difficult, free spirit sister and her collection of children. But this was his new reality. No job, no friends, no hope. And truly he doesn't much care.
It turned out he moved into a building with some bleeding heart Christian guys, which leads to a job and even a few friends. He isn't sure about the whole religion thing, and their incessant positive attitudes are infuriating since none of them walk into a disaster of a home every evening like he does, but he keeps plugging away. It should be his motto, the guy who plugs away.
But it's hard to live disconnected forever, and connecting can be its own kind of nightmare. Marley starts to care about the people in his life, and that can't happen. Caring means hurting. People leave. Nothing can be trusted, especially not family or friends. But try as he might, Marley might be stuck in a new nightmare where he actually wants to thrive in this world. Romance? Religion? Responsibility? What happened to the old Marley, and is there any way to get him back before this new Marley panics and makes a mess of everything?
Boys of Summer Collections
Get three or four Boys novels in one paperback or hardcover volume.